The Quickguidepro website was launched in November 2018 to serve a particular mission:
"To help people understand how different types of tools including hand tools, power tools work and to guide them on finding the best one for their small or big projects."
Our mission statement has now been adjusted to include this added service:
"To help people improve their working efficiency through the use of right and best tools."
We recommend and review the most reliable tools and accessories from the top brands in the tool industry. Whether you are looking for a plasma cutter, welder, wrenches, demolition hammer, and anything else you have in mind, you can find it here. We save you time and ensure that you get value for your money.
Learn More about QuickGuidePro
What We Do Here?
With the tool industry being so large, it can be hard to find the right products. Our team handpicks various products and reviews them from various angles. This way, you're assured that you can find something, which is best suited to your work needs. We select items that we consider to be reliable and trusted. We then take time to examine them and discover their utility when used in your needs. It can be time-consuming, but we do it because we want to save you as much time as possible.
How We Do This?
To ensure that you get only the best recommendations, our research team spends hours going through reviews and visiting the manufacturer's website. Sometimes, we even email the company to seek clarification on anything we do not understand.
We're especially attentive to warnings and advice from those who have already used the product. We then test the tools/ products to ensure that any information we gathered is genuine. Sometimes, creating a review for one product can involve as much as 40 hours of research and testing. However, we do it because we want to offer you only the best advice.
We do not count biased feedback or paid reviews. Our system detects such reports and never shows those pages to us. So, pay attention to the description, and you'll be able to choose the best additions for your garage, shop, or home workshop.
Which Products Do We Choose?
Our research team, through years of experience, has developed an eye for quality. To pick products, we often visit the leading news sites in the world of the tool industry as well as follow people who are authorities in the industry.
When a new product is released, be sure our expert team is already looking into it. After deciding that it offers real value to customers, we'll create an informative guide for you. Our guide usually focuses on the most important features to help you make the right choice.
Our Mission
After in-depth tests and research, we've organized more than thousands of products on our website, so that you can purchase exactly what you need. Whether you are looking for tools, machines, and accessories for your workshop or garage, DIY projects, or home improvements, we've reliable product listings.
Our Ethics
​Quick Guide Pro​ is a growing website carrying variable products related to tools and machines. Our recommendations are solely based upon the editorial experts and their findings. We're a member of Amazon's affiliate programs. However, the earnings are not product specified. So, we do not have to favor any of the brands.
We always give you the right recommendation with specific benefits and losses.
All our hard work is for you!
About Ivan D. Mitchell (Author)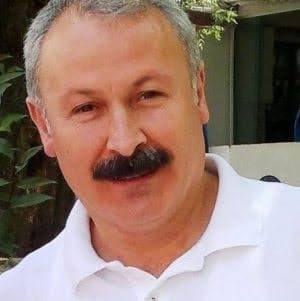 Expertise:
Ivan D. Mitchell specializes in the design and construction of automation equipment, with a particular emphasis on adhering to World Class Manufacturing methodology. This expertise suggests a deep understanding of efficient and high-quality manufacturing processes.
Personal Mechanical Experience:
Ivan has significant hands-on experience with a wide range of mechanical tools and equipment. His personal experience likely includes working with hand tools, power tools, and various machinery in the context of manufacturing and tooling.
Previous Professional Experience:
Ivan D. Mitchell has accumulated 15 years of work experience as a Tooling Specialist. This professional background likely involves working in prominent automotive manufacturing companies, where he likely played a crucial role in tooling, equipment design, and manufacturing processes.
Passion for Writing:
Ivan has a strong passion for writing, particularly on topics related to welding machines, tools, and accessories.
He uses QuickGuidePro.com as a platform to share his insights, expertise, and knowledge in the field of tools.
Overall, Ivan D. Mitchell's expertise and professional background indicate a strong foundation in mechanical engineering and tooling, making him well-qualified to provide valuable insights and information about hand tools, power tools, welding machines, and related accessories on his website, QuickGuidePro.com. His experience and knowledge contribute to the credibility of the content he offers to users seeking guidance in the world of tools and equipment.
Ivan's passion and expertise extend to the realm of welding machines, tools, and accessories. He is not only deeply involved in the practical aspects of tooling and automation but also possesses a strong inclination towards sharing his knowledge and insights with others. This dedication to knowledge sharing led him to create the website QuickGuidePro.
Through QuickGuidePro, Ivan D. Mitchell has established a platform where individuals can access comprehensive information about tools, welding machines, and related accessories. His aim is to provide valuable resources, guides, and reviews to help individuals make informed decisions about the tools they use.
As the owner of QuickGuidePro.com, Ivan remains committed to the website's mission of enhancing users' tool-using experiences by delivering high-quality, informative content. He is readily available to assist and support the QuickGuidePro community, ensuring that visitors have access to the information they need to improve their tool-related endeavors.
You can also follow him on Facebook and Twitter.